(Foreword: Being the tech nerd that I am, I found myself referring to this day as BabyDale 2.0, BabyDale ver. 2, etc. However, Amy quickly made me change my verbiage because of the implied "improvement" that comes along with those terms. So, BabyDale #2 it is!)
The title says it all. Or, it at least says the important part. Amy and I will be welcoming a new little bundle of joy (and poop, and crying, and sleeplessness) into this world. The due date is set at Groundhog Day 2015. As funny as that is, it's not funny. This daddy can't handle that day being repeated in the same way that Bill Murray handled it.
So, in normal Amy Dale fashion, here's a picture of BabyDale #1 sporting her announcement shirt: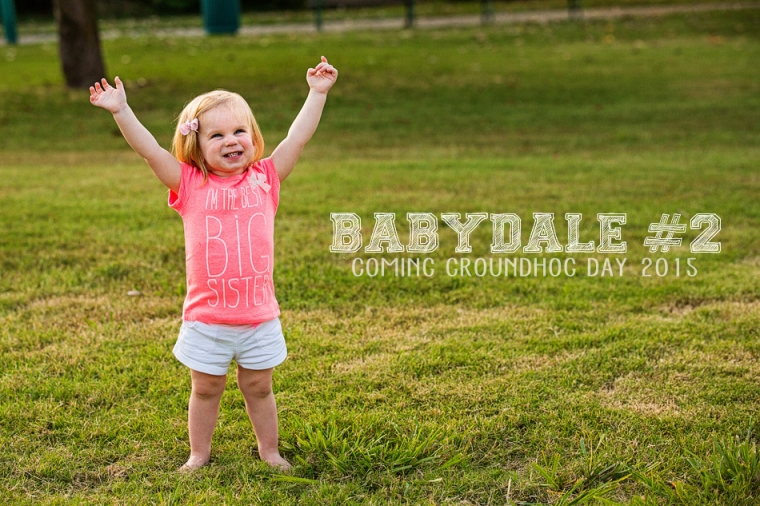 Photo by Jim Heine (jimheinephotography.com)
Layla will be 2 years old and some change when BabyDale #2 comes along and we're shooting for a very helpful role as Big Sister!
Updates will come as we get them, but no gender, name, college degree, or life track yet!
-Andrew