More than half of friends and family thought we were having a boy. Secretly, I thought babydale was a boy.
Well, after a positive ID, we are having a GIRL!!!!!!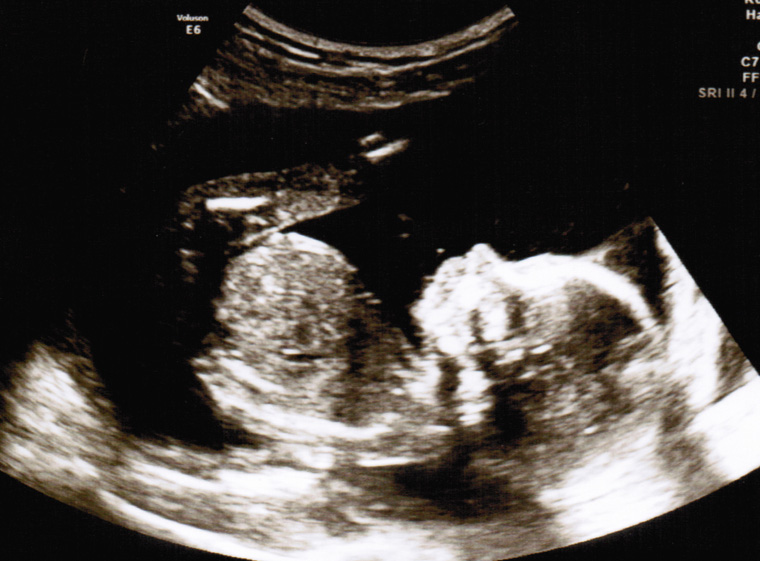 (Here is babydale without her Platypus costume on. She is kicking me or the ultrasound technician. I'm not sure which. We'll say the tech.)

I was nervous that babydale wouldn't be in a good position to tell for sure; I just knew she'd try and hide from us. When we started the ultrasound, she was in the perfect position for her profile. I guess she has already been listening to some of my pointers while I'm shooting.  As the technician pushed around, babydale twisted and turned. We saw every angle of her! Her heart with the four chambers were just a-pumpin' so smoothly, her kidneys, legs, face, brain, spine, feet, booty, and she even waved to us with her little stick-figure looking arm and hand. It was absolutely INCREDIBLE!
I wanted to cry all over the place but didn't want to get my stomach all going with that deep-awkward-cry-thing, so I maintained my composure. Still, a little tear slowly rolled down my right cheek but inside I just wanted to bust out screaming and dancing! I just couldn't believe this little beautiful girl was really growing inside me. Wow. What a miracle.
We had a wonderful celebration with family and friends over the last couple of days and I am so thankful to be surrounded by such sweet and loving people. Babydale has a sea of love coming her way, I hope she's ready for it!