So guys get the pressure and glory of proposing, us women have the task of telling the hubs and family we are pregnant. No pressure.
But let me back up…
The month of March 2012 was crazy! I was still dealing with my transition to a gluten-free diet, planning the final details of Opportunity Camp, getting ready to fly to Colorado for a week long family vacation skiing and hiking, then go straight to Las Vegas to help with a photography workshop, and then not mention the shoots I had scheduled that month. Looking back so many things make sense…
Like in Colorado… I've been there many times and I've never had trouble adjusting to altitude or doing any activity. But I could only ski a day and hiking was like someone was beating me with a bat the whole time. I spent a lot of time wanting to be outside in the cold, and if you know me at all, you know I HATE the cold!!


(images from my iphone)


Then comes Las Vegas. Oh, Las Vegas, how you were incredibly rough for me. The sun felt like it was melting my skin (which normally I would love) and the long days and short nights with little sleep got to me. I felt so horrible! So much that in fact, now these two events make sense:

1. I thought grilling watermelon would be a good idea… yea… don't try it at home, kids.
2. The last day I remember sitting on the concrete patio with my coke and the next thing I was waking up on an outdoor couch. Apparently I was knocked out and two kind souls were nice enough to move me out of the sun and let me finish my random nap.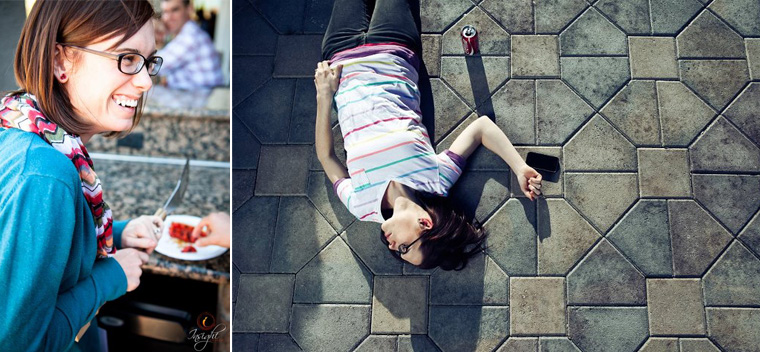 (image left by Patrick Horsfield and image right by Amer Nabulsi)


By the end of March, I was sure I was totally worn out and spent from all the events and traveling, even though I'm typically on the go constantly. Then the first of April came…